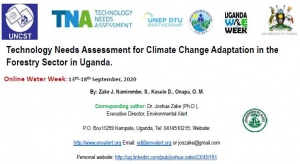 Technology Needs Assessment for Climate Change Adaptation in the Forestry Sector in Uganda. Online Water Week: 13th-18th September, 2020, By: Zake J, Namirembe, S., Kasule D., Onapa, O. M.
---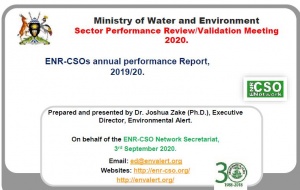 Ministry of Water and Environment Sector Performance Review/Validation Meeting 2020. ENR-CSOs annual performance Report, 2019/20. Prepared and presented by Dr. Joshua Zake (Ph.D.), Executive Director, Environmental Alert. On behalf of the ENR-CSO Network Secretariat, 3rd September 2020.
---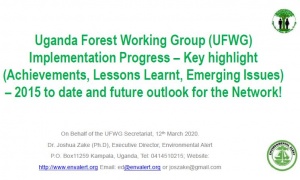 Uganda Forest Working Group (UFWG) Implementation Progress – Key highlight (Achievements, Lessons Learnt, Emerging Issues) – 2015 to date and future outlook for the Network!
---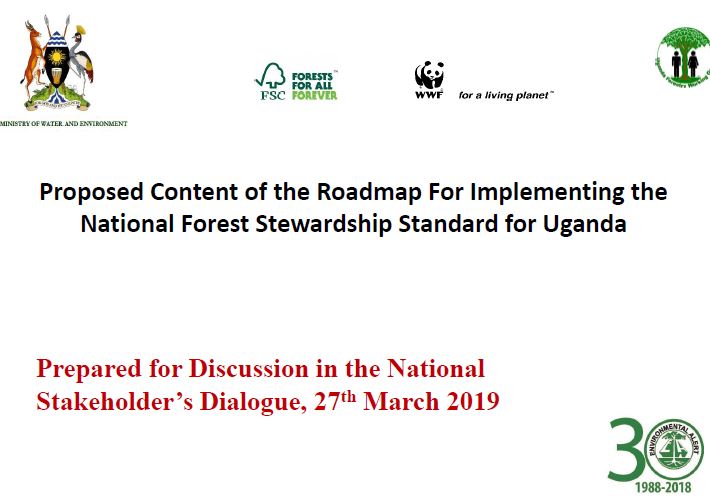 Proposed Content of the Roadmap For Implementing the
National Forest Stewardship Standard for Uganda
---
The role of FSC in promoting Responsible
Forest Management through National Standards
---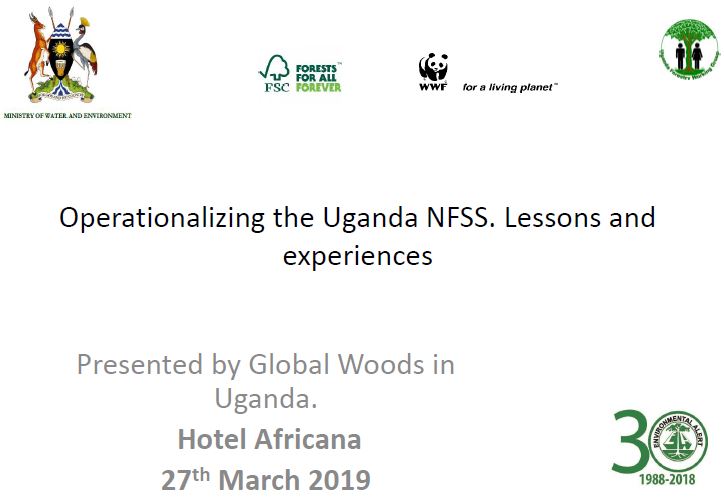 National Roadmap for Advancing
Implementation of the Uganda National Forest
Stewardship Standard (NFSS)
---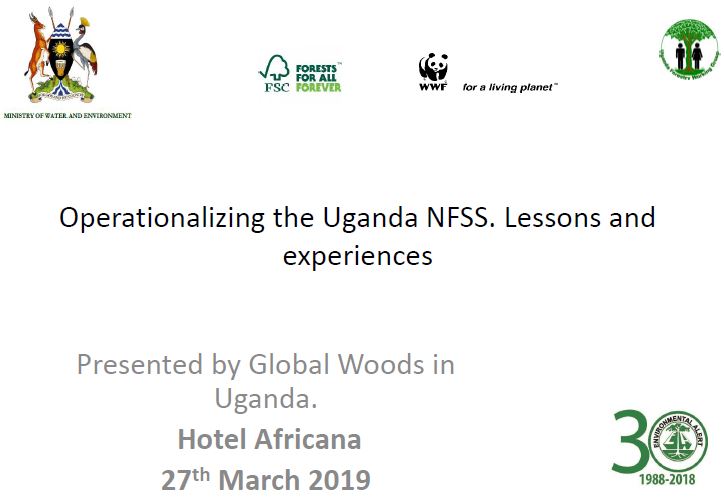 Operationalizing the Uganda NFSS. Lessons and
experiences
---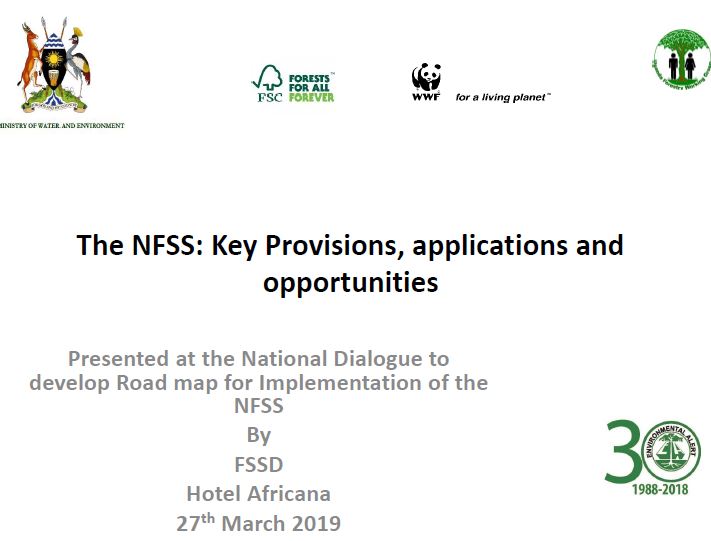 The NFSS: Key Provisions, applications and
opportunities
---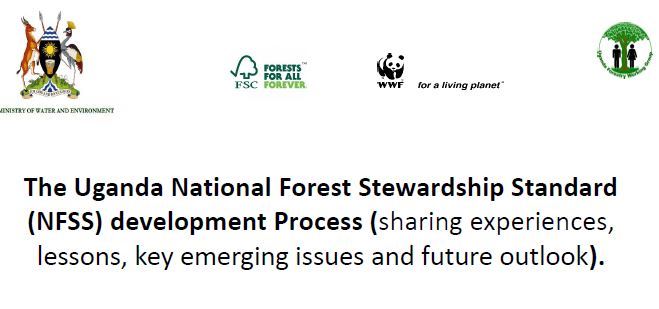 The Uganda National Forest Stewardship Standard
(NFSS) development Process (sharing experiences,
lessons, key emerging issues and future outlook).