Non-state actor's statement on performance of the agriculture sector for the financial year 2019/2020, Presented during the 10th joint agricultural sector annual review (JASAR), 2020
---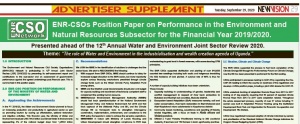 ENR-CSO's Position Paper on Performance in the Environment and Natural Resources Subsector for the Financial Year 2019/2020. Presented a head of the 12th Annual Water and Environment Joint Sector Review 2020. Theme: "The role of Water and Environment in the industrialization and wealth creation agenda of Uganda."
---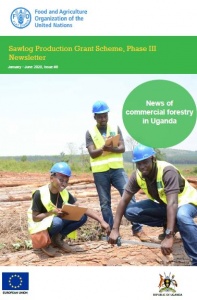 FAO-Sawlog Production Grant Scheme, Phase III Newsletter, Jan-June 2020, Issue #8
---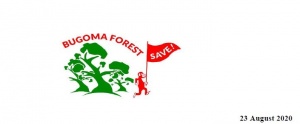 Press Statement: Save Bugoma forest activists protest the issuance of the certificate of approval of the environmental and social impact assessment by NEMA to Hoima sugar ltd. 23/08/2020
---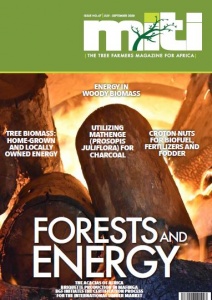 MITI Magazine – Forests and Energy, Issue 47
---

World Environment Day Celebrations, 2020!!!

Why Encroachers should vacate the Lakes' Territories!

Post COVID-19 Recovery Plans should be Climate Proofed!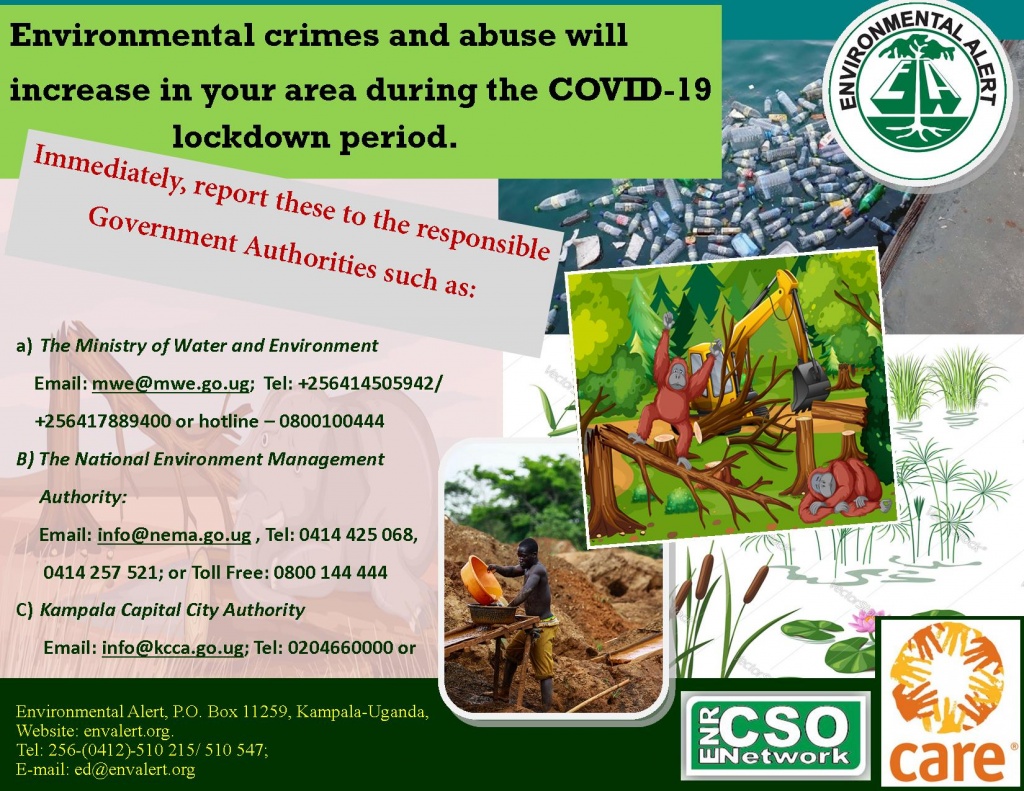 Environmental crimes and abuse will increase in your area during the COVID-19 lockdown period.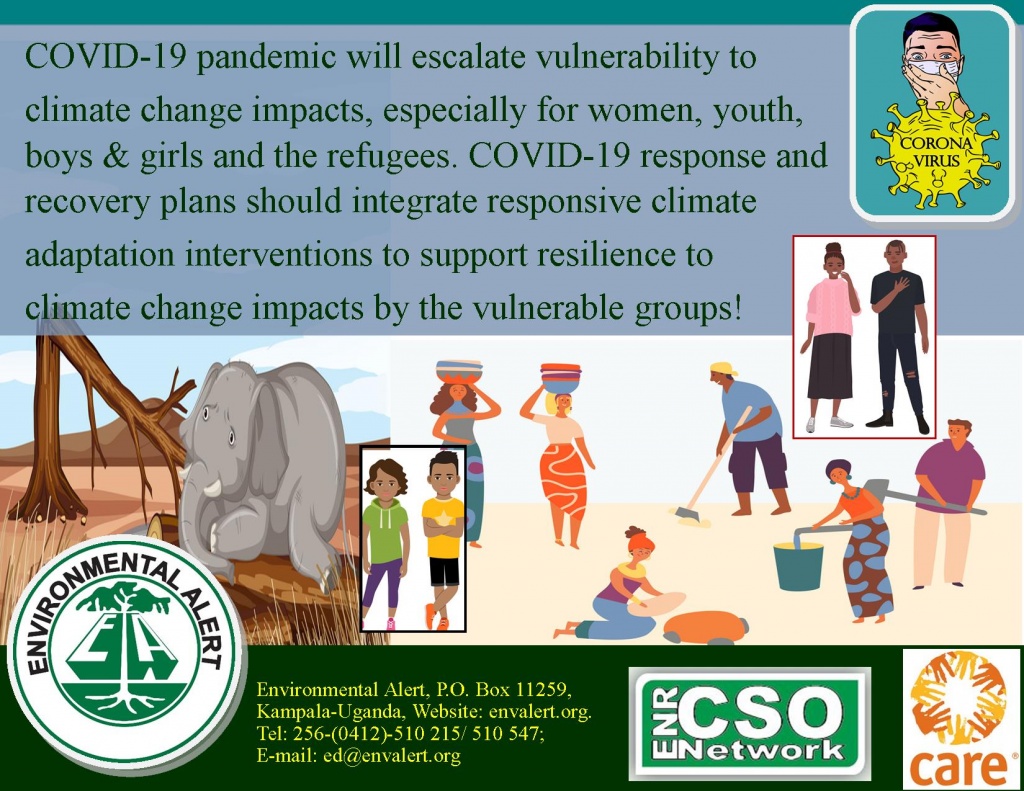 COVID-19 response and recovery plans should integrate responsive climate adaptation interventions to support resilience to climate change impacts by the vulnerable groups!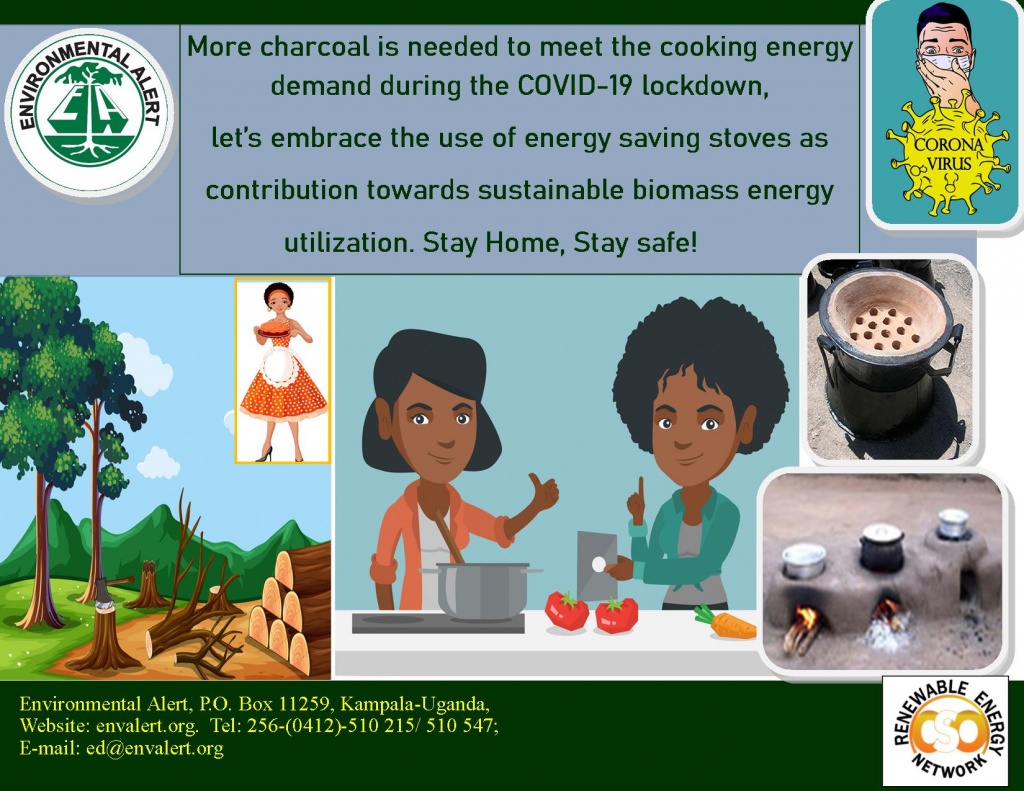 More charcoal is needed to meet the cooking energy demand during the COVID-19 lockdown,let's embrace the use of energy saving stoves as contribution towards sustainable biomass energy utilization.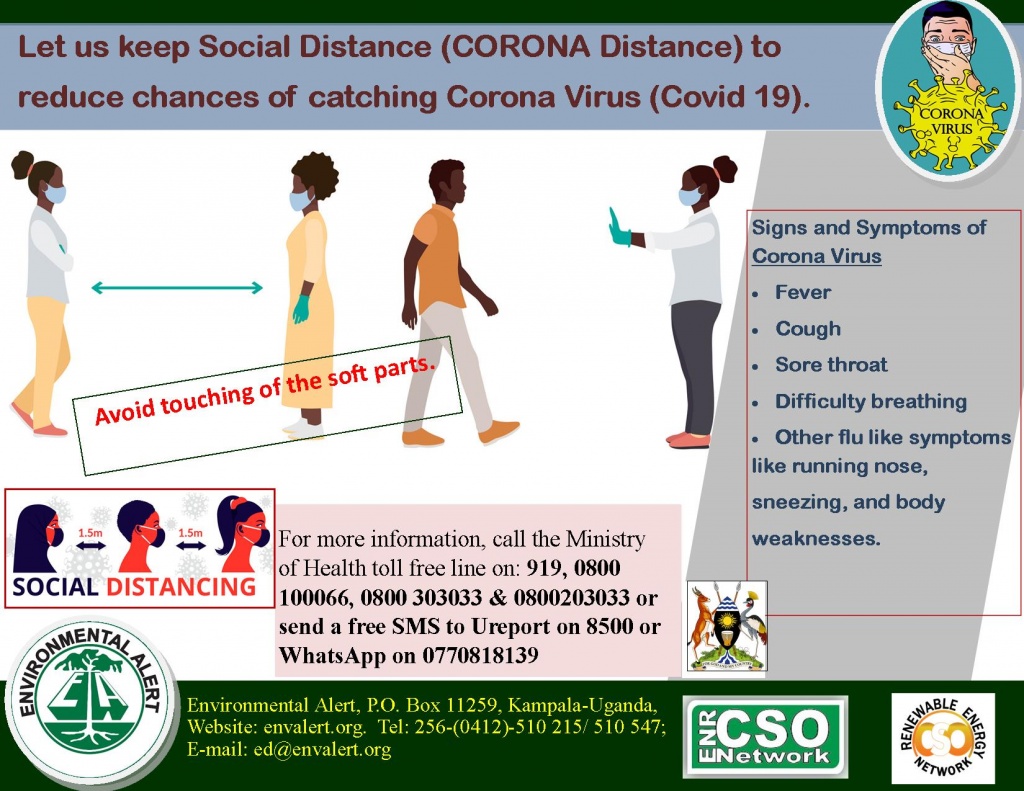 Let us keep Social Distance (CORONA Distance) to reduce chances of catching Corona Virus (Covid 19).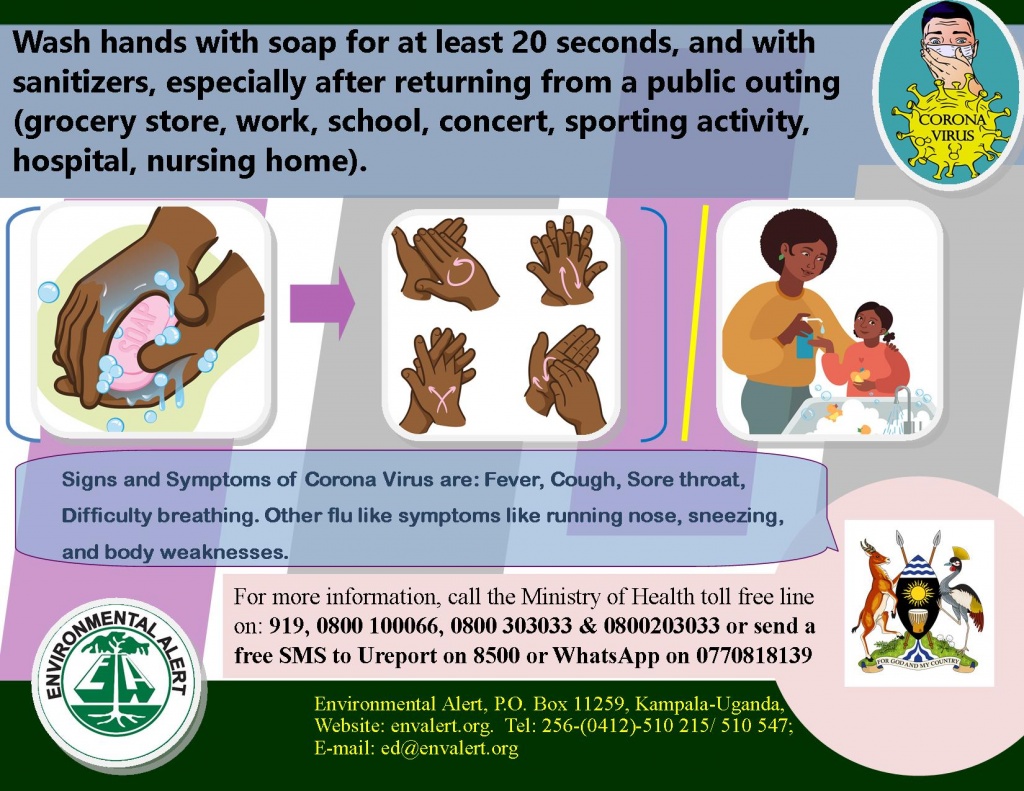 Wash hands with soap for at least 20 seconds, and with sanitizers, especially after returning from a public outing (grocery store, work, school, concert, sporting activity, hospital, nursing home).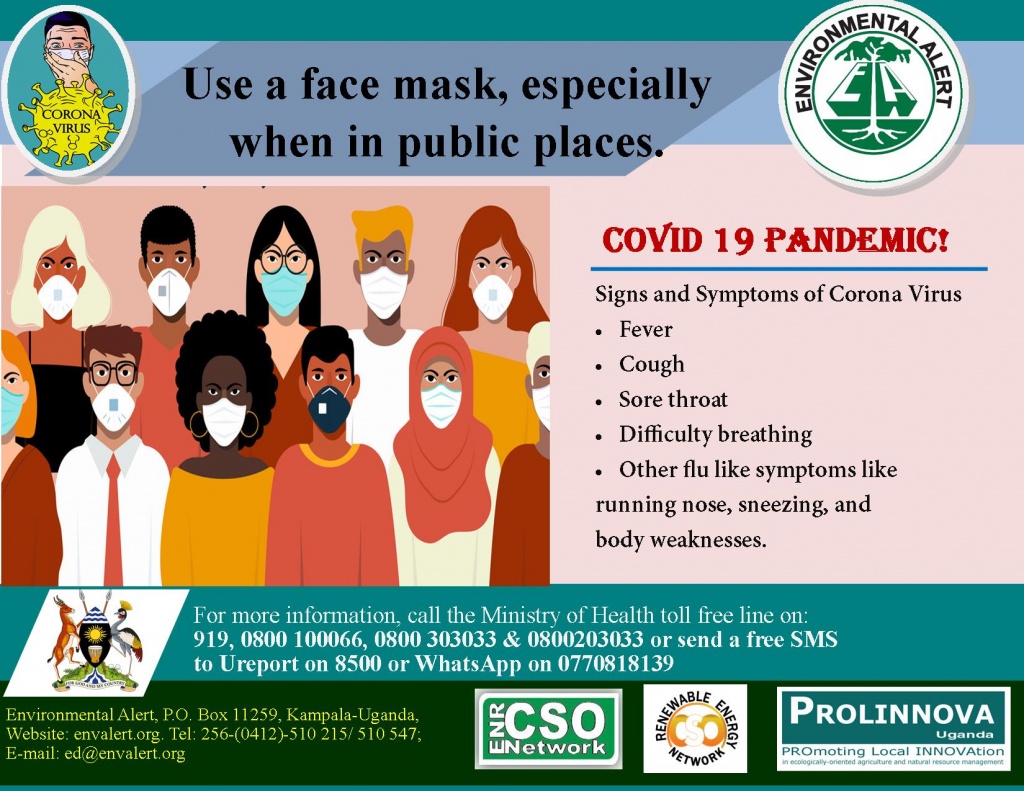 Use a face mask, especially when in public places.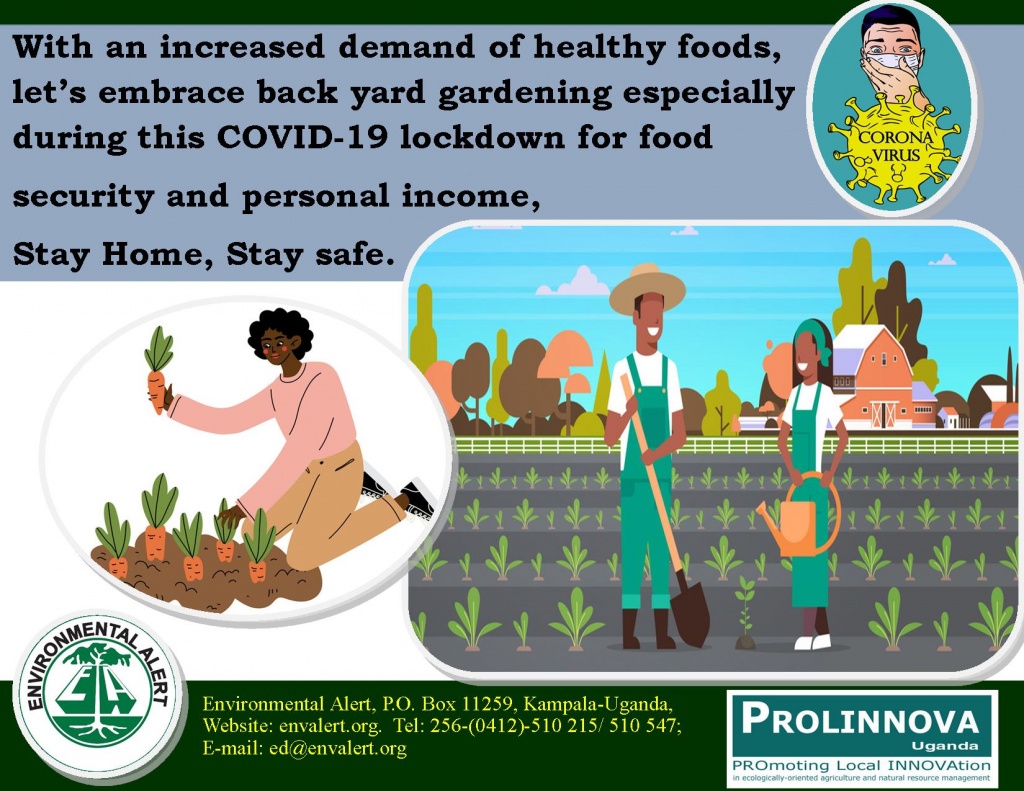 With an increased demand of healthy foods, let's embrace back yard gardening especially during this COVID-19 lockdown for food security and personal income, Stay Home, Stay safe.
Fare-Thee-Well Our Bugoma Forest ,May 2020
---

Uganda has not lost any patient to COVID-19, but as we speak, we are about to loose part of Bugoma Central Forest Reserve partly due to the COVID-19 lockdown. Download